Dental Implants- Permanent Tooth Replacement you can Consider
The dental implant is a titanium post which is surgically placed into the jawbone, just beneath the gum line. Through implants, dentists can easily mount replacement teeth or bridge into the desired area.
Implants are a permanent tooth replacement option. Most of us can choose. A dentist will recommend a dental implant to replace one or more missing teeth and if you have fully grown jawbone.
The look and feel of a dental implant are precisely like a regular tooth. Beyond the aesthetics, it also boosts confidence because you can smile wide due to perfectly shaped teeth. You eat and speak without any inconveniences caused by missing teeth. The titanium post works excellently because it secured in the jaw and hence, hold the implants in its place firmly.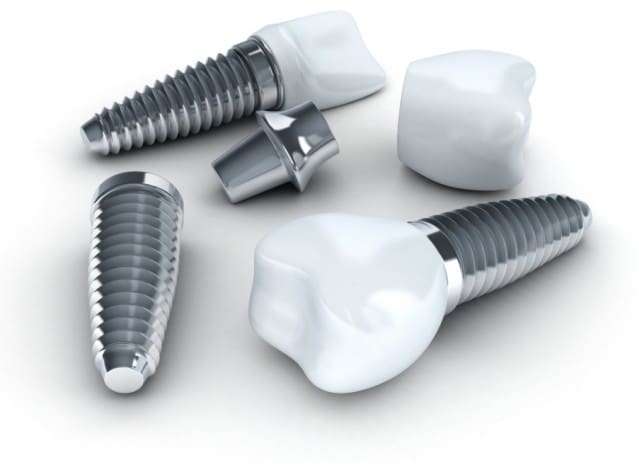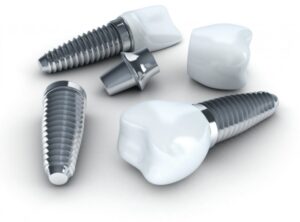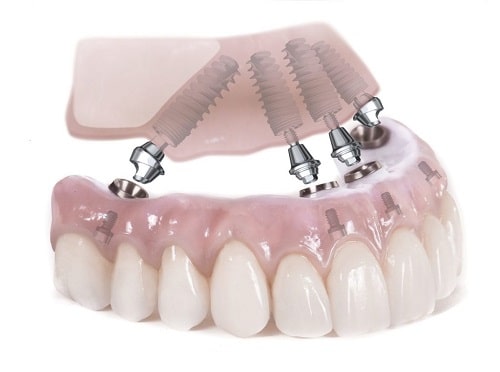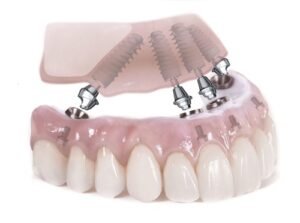 Dental Implant options your dentist can recommend.
For any type of dental implants, you must maintain good oral hygiene. Properly brushing and flossing should not be missed. Apart from this, visiting your dentist once in every six months for check-up and cleaning is also recommended.
Whenever you visit a dentist for dental implants, apart from the regular check-up, a dentist will examine you on various other factors. For dental implants, they will check medical history to know everything. It is important to know if you are suffering from any disease or oral issue that makes implants inappropriate for you. If everything goes fine, they will recommend the right kind of implant.
Take a look at some of the dental implants types that a dentist may recommend
How much do dental implants cost?
The cost of dental implants at Pinnacle Dental ranges from $1000 to $1500. The additional charge for crowning starts at $1000. Therefore, complete dental implant treatment may range from $2000 to $2800. However, Pinnacle Dental offers low-cost dental implants treatment to patients in Texas. It has helped hundreds of patients to restore a beautiful smile. It has helped patients who have met the misfortune of damaged, decayed, and a missing tooth. To know the cost of your dental implant treatment, book an appointment today.
Full Mouth Dental Implants.
It is recommended that people who have no teeth left. As the name suggests, this dental implant is for the entire mouth. Full mouth dental implants will replace missing natural teeth, as well as some of the roots. You can get an implant to support full bridge or a full denture to replace missing teeth.
It is also known as "all on 6 dental implants".
It is because one single bridge is used to restore complete lower or upper arch of teeth. People also call it a full arch replacement or full mouth dental implants restoration.
The dentist will look at five critical factors for full mouth dental implants.
Speech issues
Excessive biting force
Bridge thickness
Parafunction like clenching, bruxism, and improper chewing cycles.
If you are found not ideal for full mouth implant, there are other alternatives available. Full Dental Implants Cost might also become an obstacle for many. You can always look for other options with your dentist.
All on Four Dental Implants- An alternative for All-on-six implant.
This can be a good alternative if you want an implant to support an only lower denture. In this process, the focus is on the front portion of the mouth. It often eliminates or reduces the need for extensive bone grafts.
Denture replacement with a fixed arch of teeth is what all on four dental implants are about. Being an affordable option, many people prefer it. With single tooth implants, which is a conventional dental implant, around 6 to 10 implants, will be needed for supporting the complete arch bridge.
Unlike the conventional dental implants, in case of all on four dental implants we discussed above, only four implants will be needed to support the full arch bridge.
If you have lost complete teeth in your lower or upper jaw, or in both jaws, you can choose all on 4. If you are wearing full dentures, then also you can talk to your dentist about this Dental Implants In Plano TX. People suffering from controlled diabetes and osteoporosis may not be able to choose other types of implants, but this is a suitable option. It is also good if you are wearing full dentures.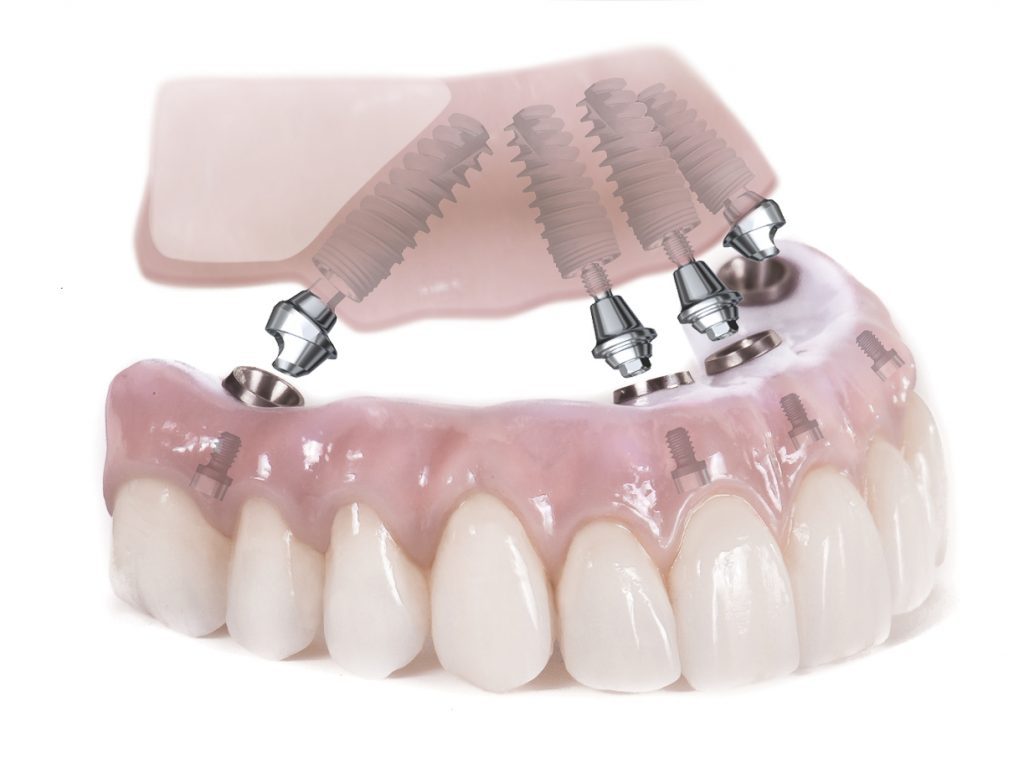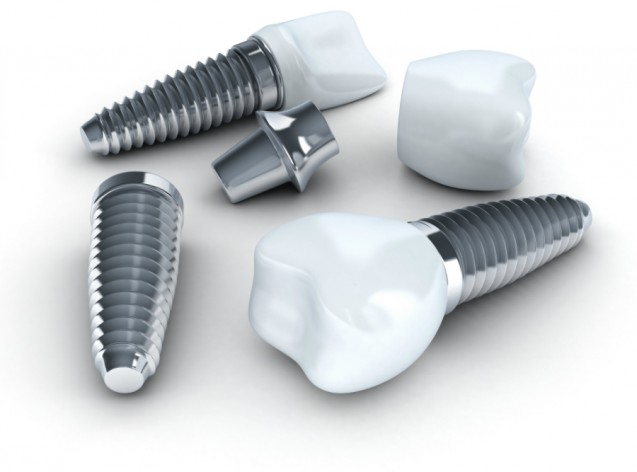 Mini Dental Implants-Alternative of All-on-four:
If 'all on four' is also not suitable, then your dentist may look for Scope of Mini Dental Implants. They are also known as narrow-body implants or small diameter implants. The diameter of this implant is significantly less than traditional dental implants. They are many of the same quality materials as that of other implants.
Mini dental implants come in a single unit. This is the fundamental difference between traditional implants and mini implants. Traditional implants come in two units. The small size increases its versatility of treatment.
There is one more implant that you can choose. i.e.
One day dental implants.
As the name suggests, this procedure can be done within a single day. If visiting a dentist a few times is not feasible for you, choose one-day implants. In this, once you meet the dentist, you will be checked thoroughly to spot any oral issue that can hinder one day implant process.
Once this is done, the dental care team will take 3D images or digital scans of your jaw, face, and mouth. Then you will be taken to prepare for surgical procedure. Before initiating the surgical process, your mouth will be numbed. Right from tooth extractions to placing implants in the right place, and any other additional procedure required will be done during this time only.
You will have to take rest after the above procedure and come back to the team of permanent placement of those implants. If you feel any discomfort with newly fitted teeth, it can be adjusted. It is always better if you search 'implant dentist near me' so that you can avoid traveling issues.
All types of dental implants are worth it. The only vital factor you have to keep in mind is; you must consult an experienced dentist in Plano.
Frequently Asked Questions